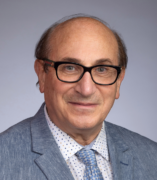 Dr. Ara Tekian, Ph.D., MHPE
Associate Dean for the Office of International Education
Director of International Affairs at the Department of Medical Education (DME)
About
Dr. Tekian is Professor and Director of International Affairs at the Department of Medical Education (DME), and the Associate Dean for the Office of International Education at the College of Medicine, the University of Illinois at Chicago (UIC).  He joined DME in 1992 and is involved in both teaching courses offered in the Master of Health Professions Education (MHPE) program and advising graduate students.  Prior to joining DME, he was the founding Director of the first Medical Education Department in Saudi Arabia, at King Saud University, College of Medicine in Riyadh (1983 – 1990).  He served during the 80s and 90s as a consultant to the World Health Organization (WHO) Eastern Mediterranean Regional Office (EMRO) for projects in the Division of Development of Human Resources for Health.  He also served as consultant to the Ministries of Health and Education in most of the Eastern Mediterranean countries. Dr. Tekian established several medical education departments/ units in the Eastern Mediterranean countries.
Dr. Tekian is an internationally recognized scholar and leader in health professions education.  He organized and conducted over 300 workshops in more than 45 countries and 60 cities, as well as presented over 250 keynote addresses nationally and internationally.  He has over 150 peer-reviewed publications and is the Principal Investigator of 15 research and training grants totaling over 5 million U.S. Dollars. His consultations and workshops have focused on curriculum development, assessment, program evaluation, simulations, and international medical education.  His scholarship in health professions education is reflection in publications in the premiere medical education journals.
Selected Publications
Dr. Tekian is the senior author of the book Innovative Simulations for Assessing Professional Competence: From Paper-and-Pencil to Virtual Reality published in 1999.
Notable Honors
1996, Honorary Doctorate, Tashkent University in Uzbekistan
1997, Teaching Recognition Program Award, University of Illinois (UIC) Council for Excellence in Teaching and Learning
2012, ASME (Association for the Study of Medical Education) Gold Medal Award, ASME
2014, Lifetime Achievement Award, Armenian American Medical Society
2015, Faculty of the Year, UIC-DME
2009-2012, President of the Division of Education, American Educational Research Association (AERA)
2017, Distinguished Career Award, American Educational Research Association (AERA)
2017, Ellis Island Medal of Honor, Ellis Island Honors Society
2017, Award for Excellence in Teaching, UIC
Professional Memberships
American Educational Research Association (AERA)
Association of American Medical Colleges (AAMC)
Association for Medical Education in Europe (AMEE)
Association for the Study of Medical Education (ASME)
Society of Simulation in Healthcare (SSH)