Illinois Medicine Magazine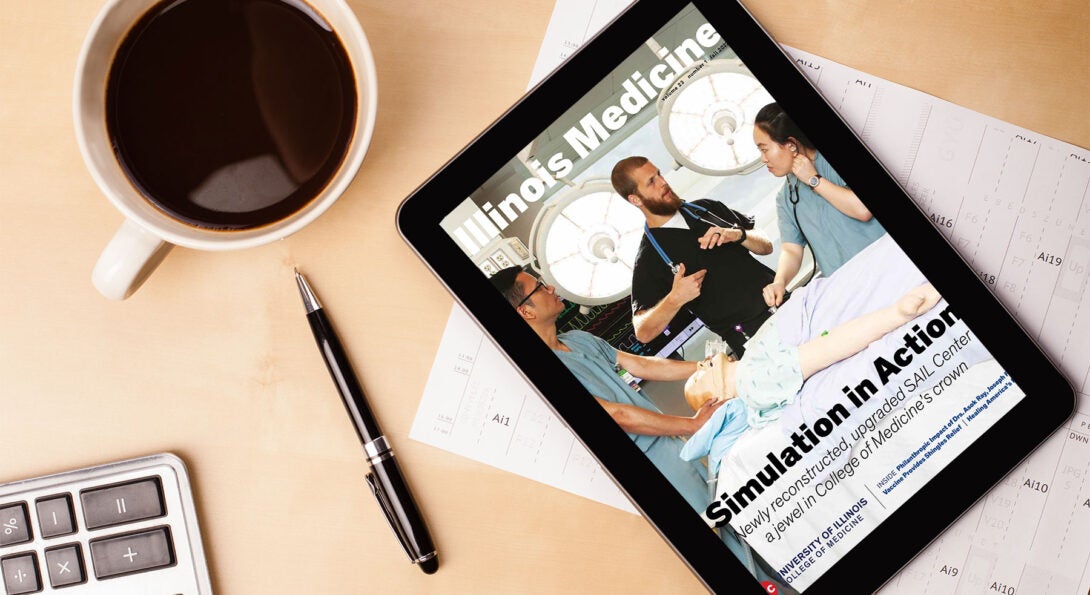 The Office of Medical Advancement produces a variety of publications throughout the year for our alumni, faculty, and friends.
Illinois Medicine Magazine Heading link
Published each summer and winter, this flagship publication of the College of Medicine is read by faculty, staff, alumni, students, parents, donors and friends throughout the world. The magazine is filled with stories about treatment advances and medical research, philanthropic impact stories as well as campus issues.
Illinois Medicine Magazine
Illinois Medicine Magazine
If you have questions or comments about communications for Illinois Medicine, please email medcomm@uic.edu.