Founded in 1913 with medical roots dating back to the late 1800s, the University of Illinois College of Medicine (UI COM) is accredited by the Liaison Committee on Medical Education and is one of the largest, public medical schools in the U.S.
Please note admissions info here is for the M.D. programs only. If you are looking for undergraduate, graduate admissions, you can find that info on the individual  program pages.
1,400 * Students Enrolled
* approximate number across our campuses (Chicago, Rockford and Peoria)
UI COM ranks in the top 1/3 of the NIH-ranked institutions by research funding.
UI COM is 1 of 4 Illinois universities boasting Carnegie Foundation's highest designation for research productivity.
1 in 6 physicians in Illinois have received a medical degree or resident training from the College of Medicine.
Campus Placement
With approximately 1,400 students enrolled across its three campuses in Chicago, Peoria, and Rockford, students have the unique opportunity to learn in rural and urban environments with integrated curriculum that is delivered simultaneously across all three.
When you apply to UI COM, you are applying to the UI COM system, and will be placed on one of our three campuses. All campuses offer the same UI COM diploma and the same quality educational experience. What makes each campus unique is the local culture, partner organizations, and patient populations.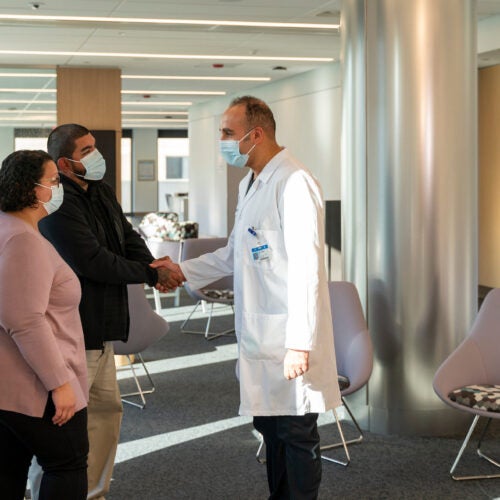 Clinical Training
Our medical students receive extensive clinical experience which begins in the first two years of their medical education. At all three campuses, students learn best-practices for treating a wide variety of patients, from rural to urban populations. All of our clinical education programs offer focused, skill-building experience in community clinics, major teaching hospitals and other diverse settings.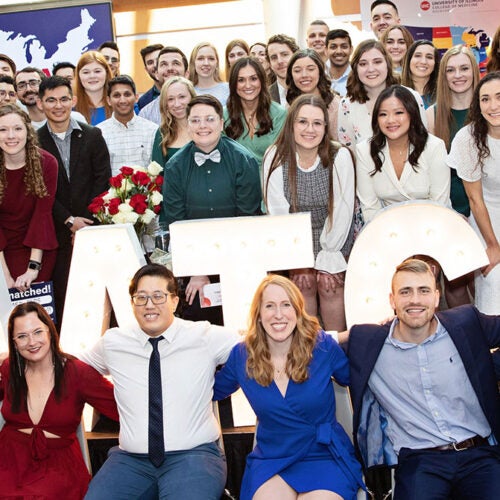 Match & Residency
UI COM offers more than 60 residency programs for nearly 1,000 residents across our three campuses. Specialties nephrology, orthopedic surgery, family medicine and more. These residents are a critical part of the education community at UI COM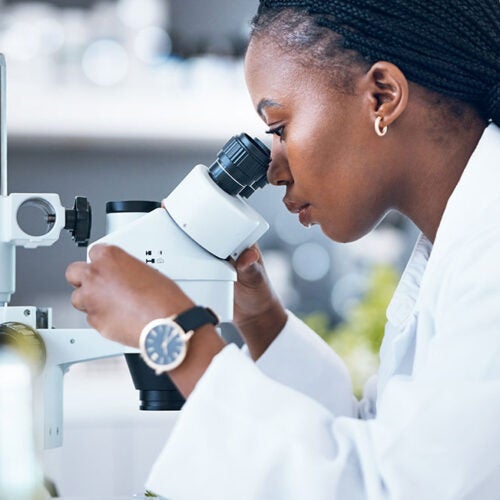 Research
There are many opportunities to work with professors and fellows on cutting-edge research projects in clinical medicine, basic biomedical science, and the translation of basic findings into clinical practice and societal health.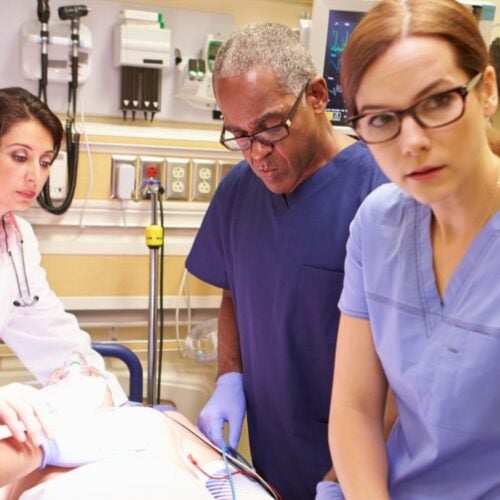 Scholarly Concentrations
Within the MD curriculum, there are opportunities to supplement with optional scholarly concentration programs.
At UI COM each offer of acceptance is informed by our mission. To advance health for everyone through outstanding education, research, clinical care, and social responsibility.
These students hail from 137 different colleges and universities from around the world, with diverse areas of study including, biochemistry, public health, Spanish, neuroscience, economics, psychology and many more.
Our incoming class represents 34 different races and ethnicities and 14 different countries.
41 % Under represented in Medicine