Sep
19
2023
Peter Agre, MD: Aquaporin Water Channels – From Atomic Structure to Clinical Medicine
Dean's Distinguished Lecture Series
September 19, 2023
2:00 PM - 3:00 PM
Location
CMWT 227, Irwin Auditorium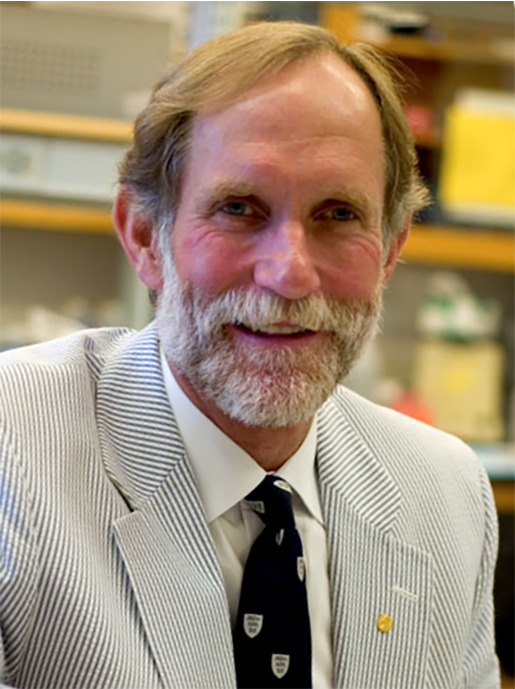 Lecture: 2-3 p.m., Tuesday, September 19, 2023, CMWT 227 Irwin Auditorium
Reception: 3-4:30 p.m., Tuesday, September 19, 2023, CMWT Faculty Alumni Lounge
Presentation: Aquaporin Water Channels – From Atomic Structure to Clinical Medicine
Registration: Please register and let us know if you will be attending in person. Register here
Dr. Agre shared the Nobel Prize in Chemistry in 2003 for discovering aquaporins, a family of water channel proteins found throughout nature and is responsible for numerous physiological processes in humans and is implicated in multiple clinical disorders. Dr. Agre is a member of the National Academy of Sciences and Medicine for which he chaired the Committee on Human Rights. From 2009-2011, Dr. Agre served as president and chair of the Board of Advisors of the American Association for the Advancement of Science.
Dr. Agre joined the Johns Hopkins School of Medicine faculty in 1984 and rose to the rank of Professor of Biological Chemistry and Professor of Medicine. Dr. Agre is a Bloomberg Distinguished Professor and, since 2008, has been the Director of the Malaria Research Institute at the Bloomberg School of Public Health.
A reception will follow the lecture so you may engage with the guest speaker and your colleagues throughout the College of Medicine.
Register
Date updated
Sep 14, 2023
Speakers