Faculty and Staff Development
There is a national shortage of under-represented in medicine (URiM) physicians and medical school faculty. UIC aims to diversify its physician workforce. To meet that goal, efforts are needed to attract and retain URiM faculty. This goal can be accomplished through increased visibility and support, opportunities for growth and promotion, and programs to enhance faculty wellness.
Increased retention and satisfaction among current URiM faculty.
Increased visibility and support for URiM faculty with potential for recruiting trainees and additional faculty
Increased opportunity for growth and promotion within the COM for URiM faculty
Increased faculty support, wellness and satisfaction.
Faculty Development Subcommittee of the UIHealth HEPP Heading link
Dr. Sims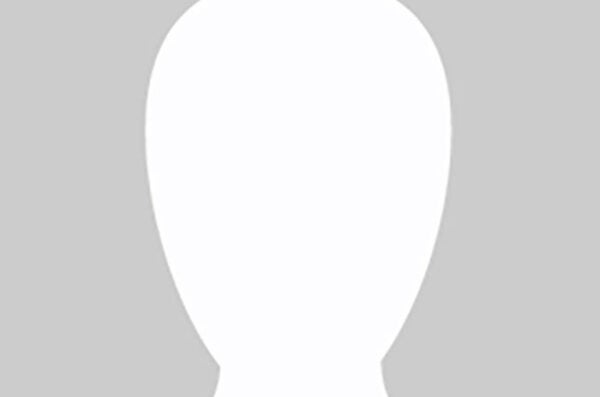 H. Steven Sims, MD
Francis L. Lederer Professor
Otolaryngology – Head and Neck Surgery
Dr. Harris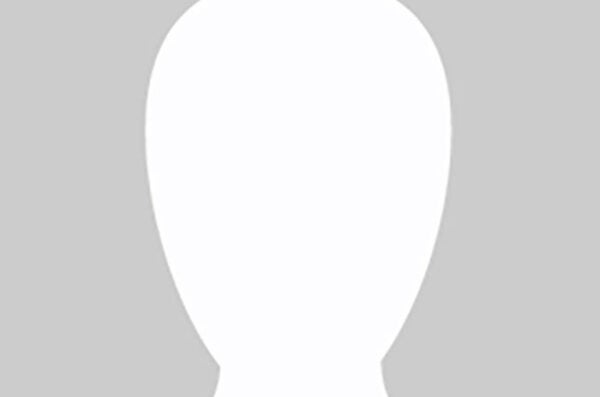 Bhrandon Harris, MD
Assistant Professor of Family Medicine
Dr. Lora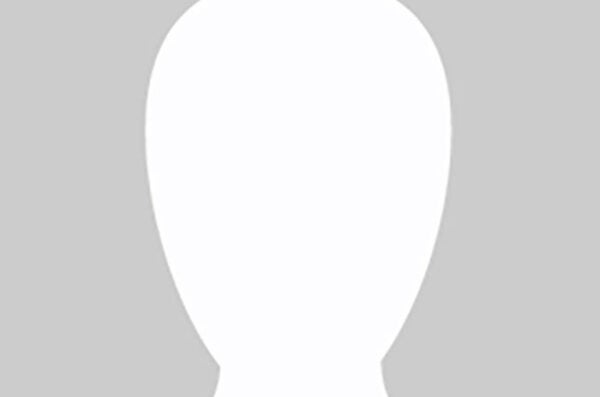 Claudia Lora, MD
Associate Professor of Medicine
Dr. Maki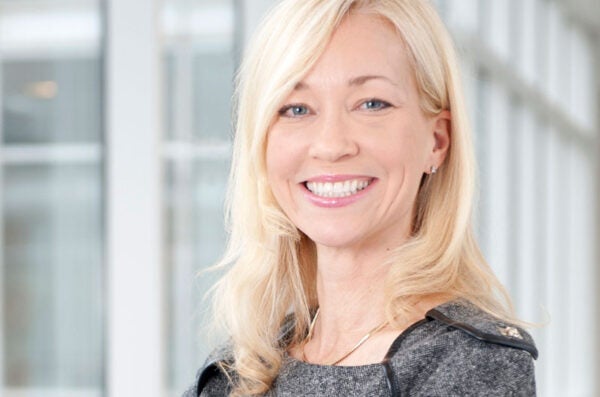 Pauline Maki, PhD
Professor of Psychiatry, Psychology &OB/GYN
Associate Dean for Faculty Affairs
Junior Underrepresented Mentoring Program (JUMP)

Senior faculty mentors and URiM junior and mid-level faculty mentees participate in mentoring pods
Uses group sessions and individual mentoring to support acclimation to UIC, career development, and the promotion and tenure process.
To date we have successfully recruited and engaged three mentoring pods involving 6 mentors and 12 mentees, in addition to other faculty who serve the program as adjunct mentors and advisors.

What is being asked of Mentees, and what support is given?

We anticipate the total effort for each mentee to be approximately 4 hours/month. Mentees in the program are expected to:

Participate in the program for 1 year, with possibility of a 1-year extension
Participate with 5-7 other junior faculty in a mentoring pod
Complete training in best practices in being a mentee.
Develop and implement a career development plan
Participate in a minimum of twice-yearly individual meetings with mentors
Participate in quarterly multi-pod mentoring sessions led by experts in faculty development
Attend 2-3 annual multi-pod social events to encourage networking and community-building
Provide guidance to program leadership in optimizing the program

Who should Apply?

We encourage applications from full-time (>51%) junior faculty of color who seek mentoring in clinical, education and/or research domains.

How will Mentees be selected?

We aim to promote existing and new mentorship relationships. Consideration will be given to existing mentor-mentee relationships so that pods are formed to both sustain existing mentoring relationships and allow for the expansion to other faculty in need of mentoring. Mentees will be asked to select a mentor from the list of JUMP mentors found below, and can choose from existing or new mentors. We will aim to honor as many choices as possible.

Who do I contact with questions?

Please feel free to contact Pauline M. Maki, PhD (pmaki1@uic.edu) and Steven Sims, MD (hssims@uic.edu) with any questions.

JUMP Mentors

Pedro de Alarcon, MD
Professor Emeritus, Peoria, Pediatrics
pdealarc@uic.edu
Kejia Cai, PhD
Assistant Professor, Chicago, Radiology & Bioengineering
kcai@uic.edu
Jiwang Chen, PhD
Director, Cardiovascular Research Core, Chicago, Research Resources Center
chenjw@uic.edu
Lourdes J. Delgado-Serrano, MD, MBA
Associate Clinical Professor of Pediatrics and Psychiatry, Peoria, ljds60@uic.edu
Ciro Estebanez, MD, PhD, MBA
Associate Professor, Neurocritical Care Division Chief, Chicago, Neurology and Rehabilitation
cramoses@uic.edu
Laura Hirshfield, PhD
Associate Professor, Co-director of the PhD program in Curriculum Studies/HPE ; Associate Director of Graduate Studies for DME, Chicago, Medical Education
lhirshf@uic.edu
Masahito Jimbo, MD, PhD, MPH
Department Head, Chicago, Family and Community Medicine
mjimbo@uic.edu
Robert Marvin, MD
Associate Professor of Clinical Psychiatry & Director of Residency Training and Education Program, Chicago, Psychiatry
rwmarvin@uic.edu
De-Ann Pillers, MD, PhD
Professor, Section Head, Chicago, Pediatrics, Neonatalogy
pillersd@uic.edu
Mary Lou Schmidt, MD
Professor, Chicago, Pediatrics, Hematology and Oncology
mls3@uic.edu
Adhir Shroff, MD, MPH
Professor & Program Director Interventional Cardiology Fellowship, Chicago, Medicine, Cardiology
arshroff@uic.edu
H. Steven Sims, MD
Associate Professor & Director Chicago Institute for Voice Care, Chicago, Otolaryngology
hssims@uic.edu
Lauren Smith, MD, MBA
Associate Chief Medical Officer, Patient Logistics; Director of Emergency Medicine Operations; Associate Professor of Clinical Emergency Medicine, Chicago, Emergency Medicine
lmsmd02@uic.edu
Jun Sun, PhD
Professor, Chicago, Medicine, Gastroenterology and Hepatology
junsun7@uic.edu
Sally Weinstein, PhD
Associate Professor of Clinical Psychology, Chicago, Psychiatry
sweins3@uic.edu
Kelvin Wynn, MD
Associate Professor of Clinical Family Medicine, Peoria, Family and Community Medicine
kwynnmd@uic.edu

Call for Proposals

The Faculty & Staff Development Committee of the Health Equity Pilot Program (HEPP) seeks proposals from Black, Hispanic, or Native American/Pacific Islander University of Illinois College of Medicine Assistant or Associate Professors interested in applying for funding to support a project/initiative to positively impact their career advancement, including promotion with or without tenure. For the Round 2 funding, up to $20K will be awarded to each selected recipient to advance their career in the area of research, clinical practice, education, or service. Projects should be completed within 12 months of funding or IRB approval (for research proposals), whichever is later. Below, the criteria and instructions for application are detailed.

The application packet deadline is due by FRIDAY, September 1, 2023 at 5:00 pm.

Competitive program where URiM faculty apply to receive funds to support development of novel educational, research or clinical (i.e., continuous quality improvement programs); priority given to projects that directly or indirectly serve the needs of URiM faculty, students, and patients

To date we have developed, implemented and awarded 9 such awards to faculty in 2022.

Selection Criteria

Required

Applicant is a UI COM Assistant or Associate Faculty Underrepresented in Medicine (URiM) by HEPP definitions, specifically Black, Hispanic, or Native American/Pacific Islander.
A fully-completed application packet.
Application must focus on the following project/initiative areas:  scholarly activities (e.g., research); quality improvement projects; educational initiatives; clinical initiatives; service activities (related to UI COM mission); and diversity, equity and inclusion (DEI) efforts.

Strongly Encourages

Priority given to projects/initiatives to address health disparities and/or to increase workforce diversity

Application Instructions

DEADLINE: FRIDAY, September 1, 2023 at 5:00 pm.

Complete application packet which must include confirmation that the applicant meets the selection criteria; the anticipated benefit of this award on career development; detailed description of the project/initiative, along with project progress and evaluation tools, and expected outcomes.  A Curriculum Vitae, statement from Department Head, mentor letter of support and a combined document PDF complete the packet.
Applicant's Curriculum Vitae.
Brief Statement of Support from Department Chair (1-2 paragraphs) stating departmental support, applicant's accomplishments in the area focused in the application (i.e., clinical, education, research, service, DEI), and applicant's future potential success.
Letter of Support from a Mentor (maximum 1 page) describing applicant's track record, as well as feasibility of project/initiative and agreement to support faculty member.
Combine all application components into one PDF.

Funding to Enhance Recruitment of URiM Faculty

Start-up funds in the amount of $20,000 to support the recruitment of Under-represented Minority Faculty in CT, RT, Clinical Discipline, Research, or Teaching Track (>50% effort)

funds are used at the discretion of the faculty member for career advancement activities (e.g., research, conferences, training)
funds are intended to supplement the startup package, cannot be used for salary
faculty member identifies a mentor
faculty are encouraged to join one of the HEPP mentoring pods
Department Heads and Business managers can mail Pauline Maki pmaki1@uic.edu or Gillian Coombs gcoombs@uic.edu

Compassionate Alliances for Resilience & Empowerment Peer Support Program for UICOM Faculty (We-CARE)

Acknowledgement: The CARE Program has been developed with generous advice by Dr. Jo Shapiro, MD, FACS; and funding support from the HEPP Program and Dean's Office

The We-CARE Program utilizes trained faculty volunteers (We-CARE Helpers) to support peer faculty members in need of collegial support by providing empathic listening in a supportive environment. Faculty members will be able to confidentially share their concerns and dilemmas in a safe space with emotional support and validation without judgement or fear of retaliation. We-CARE Helpers represent the diversity of our College with respect to clinical/nonclinical appointments, rank, gender, and race/ethnicity. These are colleagues that faculty can turn to when they need someone to talk about issues such as burnout, workplace conflicts, obstacles in career advancement, and challenges to maintaining work-life balance.

Co-Directors

| | |
| --- | --- |
| Stephanie Joe, MD, FACS | Memoona Hasnain, MD, MHPE, PhD |

Background

Dr. Gloria Elam, Associate Dean, Office of Diversity, Equity, and Inclusion (DEI) has created an opportunity for Black/African American, Hispanic/LatinX, or Native American/Pacific Islander UI COM staff employees to apply for the professional development award.  Funding for this award is sponsored by the Health Equity Pilot Program (HEPP). The purpose of the award is to help support underrepresented minority staff members seeking to participate in activities that enhance their knowledge and skills related to their current roles or explore opportunities that will promote career advancement.  UI COM staff may be eligible to apply for funding support to help defray the cost of activities including approved conferences/meetings registration, enrollment in classes/courses through UIC Extension Learning, and cost of training workshops.  This award does not support coverage for per diem, ground transportation, hotel, and/or conference supplies.  Awardees will not be reimbursed for any expenses.  Awardees' department business managers will work with UI COM administrators to process payment for approved activities.

How do I apply?

The Application is Due Friday, October 13, 2023, by 5 PM

Selection Criteria

Eligibility

Applicant must be UI COM Black/African American, Hispanic/LatinX, or Native American/Pacific Islander UI COM staff employees (Academic Professional and Civil Service) who hold an appointment of 50% or more
Applicant must fully complete the application
Provide an explanation of how the requested activity will enhance your knowledge or skills for your current responsibilities or career advancement
Justification for the requested expense (include printed conference, class/course, workshop, or other (i.e. Training Administrators of Graduate Medical Education Programs Certification (TAGME), American Public Health Association annual membership, Cisco Entry and Associate Certifications)
If requesting funding for conference or workshop registration, or class/course expenses, the activity date must be at least 45 days from the application deadline
Must agree that in acceptance of the award, willingness to participate in future UI COM Diversity office events that may include sharing your experience.