Dermatology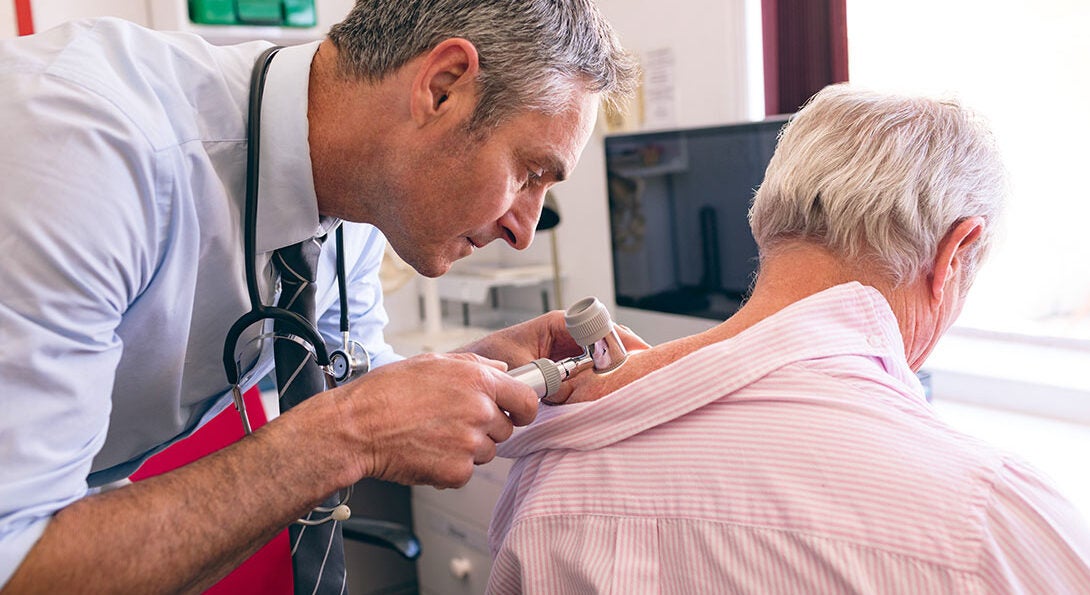 This online repository houses relevant resources and contact information for students seeking career advice. We encourage you to review the career-related materials provided (e.g. Specialty Webinar, Interview Questions, Research, etc.) as you seek support in your journey through medical school.
If you have further questions that are not addressed on this page, please feel free to contact a Specialty Faculty Mentor for further guidance.
Match Preparation and Charting Outcomes Heading link
You are more than your Step Scores! Use the NRMP page to look at the qualifications of applicants who have successfully applied to your specialty.
Chicago

Should applicants do away rotations?

It is recommended that applicants complete a 2-4 week rotation at several academic dermatology programs in order to increase experience as well as to obtain additional exposure.

Research

It is strongly encouraged for students to do research and scholarly work that can be included in their application. In the recent years there has been an increasing number of applicants who have completed a gap year. A gap year is not a requirement.

Recommendation

Number of letters recommended – Minimum of 3
Chair's letter required? Yes
Number of letters from within specialty? 3 total (with Chair's included)
Number of letters from away rotations/institutions? 1-2 depending on mentorship choices the candidate has
Do you require the MSPE before offering interviews? The MSPE and the medical school transcript are required

If the candidate has completed a certain time period in research or a gap year it is recommended to obtain a LOR from a Principal Investigator or Research DirectorLetters of Recommendation should be from a physician that the student has worked closely with and has developed a strong rapport. It is important that the letters disclose to the reviewers the positive characteristics and strengths of the applicant.

Personal Statements

The applicant should express a genuine interest in the field of Dermatology in a succinct manner. Highlights of life experiences or achievements can be mentioned with the art of justifying the interest in the Dermatology (life experiences, research achievements, training experiences, and how these have affected the candidate's interest). There should be no grammatical or spelling errors.

When do programs in your specialty generally begin reviewing applications? When ERAS opens
When do programs in your specialty begin offering interviews? There are coordinated dates for release of interview invitations that most Dermatology programs participate in. For the 2023 season, there are 3 dates in November when invitations are released. Please check the national DIGA website for annual updates.
When does your program generally offer interviews? 1 day in both December and January
Do you require the MSPE before offering interviews? Yes.
STEP 2: Most Dermatology residency programs will now require STEP 2 scores by time of application.

Dermatology is one of the most competitive specialties. Applicants should apply to numerous programs. Keep all options open, do not focus on a specific city or geographic location. It is ideal for candidates to have the application complete by the time ERAS opens to programs.

Interview Advice

Be professional, honest, relax and be yourself. Express a genuine interest in Dermatology. Research the program you are interviewing at. Express why you may be a good fit for the program and highlight several points while speaking with faculty, residents and staff. Residents participate in the interviews and they do provide input. Remain calm and avoid any stressful behaviors. Be prepared to answer questions about your application.

Post-Interview Advice

Ranking information is never communicated directly or indirectly to applicants. Thank you emails are appreciated but not necessary. Applicants are discouraged from sending thank you notes via the mail. Each program may vary in this sentiment, so it is best to inquire if this is an expectation of the program. Email communication to faculty or residents to express a genuine interest is generally discouraged by the national DIGA.

Shadowing Opportunities

Interested M1 & M2 students can arrange to shadow in the Dermatology clinic to increase exposure to the specialty. This can be scheduled with Barbara Balleza, the medical student liaison, at bballe2@uic.edu. Typically, the clinic schedule dictates the availability for students to shadow. There is a limit of 1 student/clinic for shadowing opportunities. An M3 2-week or 4-week "Fundamentals of Dermatology" clinical elective, "Online Dermatology", and self-designed Dermatology electives for M3s and M4s are available in addition to the 4-week M4 Dermatology clinical elective. Students may gain additional exposure by volunteering for student-run free dermatology clinics organized by the UIC Dermatology Interest Group and attended and directed by UIC Dermatology faculty.
The NRMP publishes a survey of Applicants each year. This report presents the results of selected items from the 2022 NRMP Applicant Survey. The report documents factors that applicants weigh in selecting programs (1) at which to interview and (2) to rank in the Main Residency Match. It can be found HERE.
The NRMP Publishes a survey of Residency Program Directors. This report examines the factors program directors use to select applicants to interview and rank. Data are reported for 22 specialties and the transitional year in the Main Residency Match. It can be found HERE.
Looking for residency programs?  The AAMC interactive, Careers in Medicine Website is where you should be! LINK
Having difficulty deciphering this information?  Contact your Student Affairs Career Advisor on your campus!!!
Below you will find resources to help you get started when applying for residency.