Surgery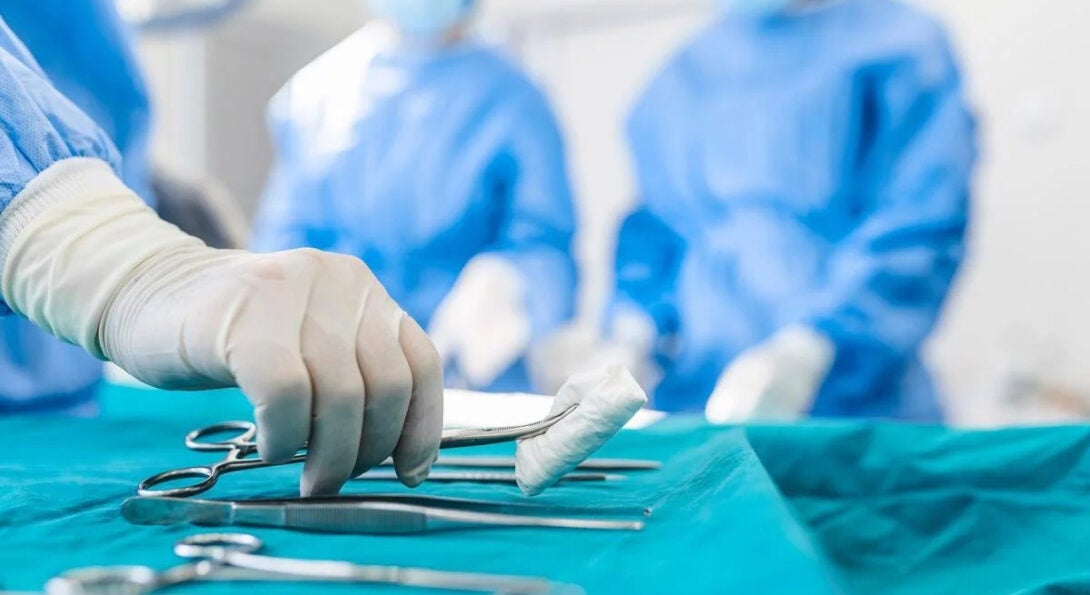 This online repository houses relevant resources and contact information for students seeking career advice. We encourage you to review the career-related materials provided (e.g. Specialty Webinar, Interview Questions, Research, etc.) as you seek support in your journey through medical school.
If you have further questions that are not addressed on this page, please feel free to contact a Specialty Faculty Mentor for further guidance.
Match Preparation and Charting Outcomes Heading link
You are more than your Step Scores! Use the NRMP page to look at the qualifications of applicants who have successfully applied to your specialty.
Chicago

Should applicants do away rotations?

We do not require away rotations. If a medical student is specifically interested in a program, we encourage them to do an away rotation so the candidate can get first-hand experience of what it is like to be a resident at that program. This way they can make a better informed decision on interviewing at and ranking a program during the match.

Research/Volunteer experiences

As of 2020, there were approximately 1430 categorical positions in general surgery, 232 positions in neurosurgery, 755 positions in orthopedic surgery, 328 positions in Otolaryngology, 172 positions in integrated Plastic Surgery, 37 positions in Thoracic surgery and 66 positions in Vascular Surgery. Of these, in addition to the integrated residencies, completing a general surgery residency can also serve as the initial training for secondary residencies in Cardiothoracic Surgery, Plastic Surgery, and Vascular Surgery. Research experiences are important for most residencies. The NRMP data indicate the average number of research experiences (these include published manuscripts, abstracts, presentations, posters, or internships/volunteer activity in a laboratory or clinical research position) for a matched general surgery student has increased from 2.8in 2014to 3.6 in 2019.These data along with the observation that the number of applicants to Categorical General Surgical Positions has increased from 1,833 for 1,210 positions to 1,955 for 1,319 positions, one is led to conclude that research experiences are likely to provide a competitive edge, particularly if one is seeking a successful match to a research-oriented university based program.

It is important to assess the career path one is targeting. If moving directly into practice is of greatest importance after residency, then securing a research-oriented university-based program may not be a necessary goal. If pursuit of a post-residency fellowship or a secondary residency is the goal, then a university-based residency may be a greater focus and research may play a more pivotal role in residency selection.

Letters of Recommendation

Number of letters recommended – 4 letters
Chair's letter/SLOE/special letter required? Yes, department chair letter is required
Number of letters from within specialty – All the letters should be within the specialty
Number of letters from away rotations/institutions – Encouraged but not necessary
Do you require the MSPE before offering interviews? Yes
We prefer to have letters of recommendation within the same academic year that the candidate is applying to the program.

Personal Statements

Personal statements are required. They should describe why you are uniquely qualified to be a general surgery resident. People often refer back to prior experiences in the healthcare field or in their life that drew them to medicine, but overall it should have some bearing on why you want to be a surgeon and why you are qualified to be a surgical resident.

Application Timing

When do programs in your specialty generally begin reviewing applications? September 15th
When do programs in your specialty begin offering interviews? Most programs in surgery offer interviews beginning
When does your program generally offer interviews? On a rolling basis from October – January
Do you require the MSPE before offering interviews? Yes

Interview Advice

Attending the pre-interview dinner is a great indicator of your interest in a program.
Asking a lot of questions – either throughout the day or through email.
Talking to as many people as you can – the chair, PD, APD, residents, etc.
From the candidates we have spoken to, many tend to have about 10 interviews throughout the season.

Post-Interview Advice

We don't require thank you notes. If any candidate is interested, we do offer second looks prior to the rank list submission.

Student Interest Group

2020-21 Officers
President: Jessica Hossa
Vice President: Jhalak Modi
Shadowing Coordinator: Marina Lentskevich
Treasurer: Martine Dolan
Secretary: Gabriella Kaddu
Specialty Career Chair: Andrew Mudreac

Shadowing Opportunities

Shadowing opportunities are arranged through the Student Surgical Society:
Contact Tricia Harvat, MS, 312-996-9609, or email babcockt@uic.edu.

Other Resources

Surgical Education And Discovery Designed to introduce surgery to rising M2 students, applications for this program are available in December/January and due in late February every year. This program is a one-week course taught the week before M2 year in which students spend time with surgical mentors in the operating room, daily lunch seminars on career paths and afternoon wet labs in surgical specialties. From this experience, it is expected that the student will be paired with a mentor for the rest of the students career to help guide and support the student in their career.

The SEAD program, and other educational resources for students interested in Surgery can be found here.

For further guidance, contact our specialty faculty liaison:

Enrico Benedetti, MD
enrico@uic.edu

or contact Coordinator
Jessica Solis
jsolis28@uic.edu

Peoria

Should applicants do away rotations?

These are not mandatory but they will certainly expand an applicants understanding of programs and what to look for in residency. We do not exclude applicants who do not do aways. We do encourage it for their benefit.

Research

Applicants who perform and complete research demonstrate their work ethic, ability to collaborate, and completion of goals. Applicants who are published better demonstrate these attributes than ones who have not. Research is not mandatory, but demonstration of diligence in hard work in some way is.

Letters of Recommendation

Number of letters recommended – 3 to 4
Chair's letter/SLOE/special letter required? Chair's letters and Program Director's letters are most helpful. Clerkship Director's letters are also helpful.
Number of letters from within specialty? All letters should be from surgeons to demonstrate your ability to develop relationships within the field.
Number of letters from away rotations/institutions? This is up to the student, but at least 2 should be from the home institution.
Do you require the MSPE before offering interviews? This is not mandatory, but we do often wait for the MSPE.
Ideally letters are from faculty within the field that you have developed a relationship with you and have insight to your skills and attributes. Away rotation letters can be helpful if they are from a know colleague.

Personal Statements

Personal statement should clearly state the attributes that make you well suited for the field. You should clearly identify why you are a good fit for the field and for the program. This should include a clear understanding of the work and skills required to become a successful surgeon. You should also make your goals clear. You need not predict the future 100%, but offer some broad strokes about the quality of surgeon you will be and setting you wish to practice in. Make us understand why we should take you above the hundreds of other applicants we review.

Application Timing

When do programs in your specialty generally begin reviewing applications? September and early October
When do programs in your specialty begin offering interviews? Most start after Oct 1/MSPE. A few will try to offer before that. Some more competitive programs may wait longer. Most will have initial offers complete by the end of October. After that there may be a trickle to fill in empty spots.
When does your program generally offer interviews? The first 2 weeks of October
Do you require the MSPE before offering interviews? We prefer it
If you do not have your file complete by September opening, then you may get filtered out and overlooked. We understand if you have a letter or two that comes in after, but you should have all your requirements in on time. If you are late for this, what else will you be late for later?

Interview Advice

Many will quote 10-15 as a good amount of interviews for any competitive applicant. More is excessive and unreasonable to accomplish. Less is not the end of the world. Applicants have matched with 5 or less. You should ask a mentor very bluntly about your competitiveness for the field and seek someone who is honest. Too many students have tried to overshoot either the field or the type of program they apply to. Be realistic. If you have Step 1 scores above 230 then you should certainly apply and get interviews. Under 220 for surgery creates challenges, but is doable. With low scores, there should be other things to compensate like research and strong mentor support with great letters +/-emails or phone calls from that mentor. If you have a 210 with no research and no one backing you, it will be hard to match in surgery in the US.

Our program does consider a wide range or scores. We do not have a strict cutoff, but it is unlikely for a score under 200 to be looked at and rarer for a score under 210 to be offered an interview.

All programs seek applicants who have grit, maturity, and will be a good fit. If you can show that you know what you are getting into and can work harder than those around you, then the score becomes less important at rank time. But they have to look at your file to find that information.

Please contact Dr. Tsoraides for more detailed interview advice. He holds a session in May/June each year for M3's applying to surgical fields and offers personalized coaching for the interview season. He also has materials written out online at thedocmentor.com

Post-Interview Advice

Some communication helps convey interest. No need to commit, but also ok to let a program now you will rank them very high. It does help. Don't come across as desperate, but certainly send a follow up a few weeks after the interview to keep your name fresh. OK to send another around the time of rank list submission. I would let all the programs in your top 5 at least know you have them ranked at the top of your list.

For further guidance, contact our specialty faculty liaison:
The NRMP publishes a survey of Applicants each year. This report presents the results of selected items from the 2022 NRMP Applicant Survey. The report documents factors that applicants weigh in selecting programs (1) at which to interview and (2) to rank in the Main Residency Match. It can be found HERE.
The NRMP Publishes a survey of Residency Program Directors. This report examines the factors program directors use to select applicants to interview and rank. Data are reported for 22 specialties and the transitional year in the Main Residency Match. It can be found HERE.
Looking for residency programs?  The AAMC interactive, Careers in Medicine Website is where you should be! LINK
Having difficulty deciphering this information?  Contact your Student Affairs Career Advisor on your campus!!!
Below you will find resources to help you get started when applying for residency.